Justin Timberlake Blank Stare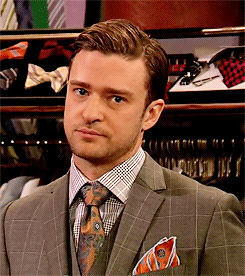 Singer/actor Justin Timberlake stares into a camera while wearing a suit.
The Best Collection of GIFs on the Web
Gifrific finds the best GIFs on the internet and brings them to you. For over six years Gifrific has provided thousands of funny and entertaining GIFs. Browse our collection below and make sure to follow us on Facebook for more. Rest assured knowing all of our GIFs are family friendly. Enjoy!
Top 10 Animal GIFs
Top 10 Reaction GIFs
Top Ten TV GIFs